<> <> <> STEP/STAIR BASKETS <> <> <>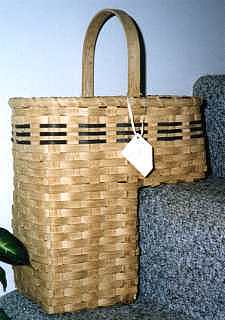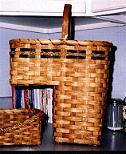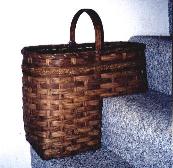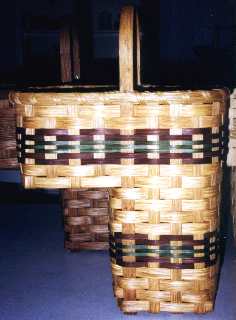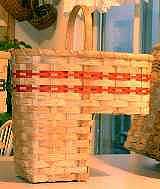 Traditionally, Step Baskets were made to carry loads up and down the stairs. Place the Step Basket at the bottom or top step, fill it up, and carry up or down the stairs as needed. They can also be used as a beautiful decorative piece at the bottom of your steps with a favorite doll, bear and quilt tucked just right inside.

These Step Baskets are made with a one piece 'D' handle that allows for moderate loads. Step Baskets come 6 inches wide for standard step and are made to fit the standard 8inx8in rise step but can be customized to your step. Custom measurements are $10 extra. Different designs and colors can be woven into the basket on the top, middle, or all throughout the basket.



---
This site owned and created by Susan Tripp. If there are any problems viewing this site please e-mail susan@basketsbysusan.com. No pictures contained herein may be copied or duplicated without the expressed permission of Baskets by Susan. c2015